Hi! I'm avaree – Your acceleration strategist Who's committed to seeing you win and thrive in your career, business and life. 
With more than 15 years as a communication professional and career strategist under my belt, I show you how to implement the strategies I've used to accelerate in my own career and run multiple businesses on the side. 
My programs are different and uniquely designed to get you focused, strategic, taking meaningful action and seeing results, while loving every minute of your journey to success as a business owner. 
It's time for you to
stand out & show up

! #soasu
You know it, you feel it and you're ready to start living it. And you're looking for the right kind of help to get you going – enter… ME, your secret weapon for getting it done RIGHT!
Together, we'll pull together the best (or not so best) parts of your past, profession, skills and experience to create a rock solid brand  that  communicates your authentic awesome and gets you noticed, promoted and paid… LIKE A PRO!
But that's the easy part, the real work is in helping you to focus you in on the foundations of what it takes to leverage that brand and build a profitable side hustle and business.
Ready to kick start your biz?
Get ideas, strategies, tools and resources to take meaningful action towards building your profitable side hustle.
PLAYTIME IS OVER… let's get tO WORK!
Learn, apply and implement solid, proven strategies – alongside Avaree – step by step and WIN by AMAZING WIN!!!
Real talk, the internet is a game-changer for small business and has all but eliminated much of the barriers and hurdles that used to keep most people only dreaming about one day owning their own business.  While the internet is wide open, there is no substitute or shortcut to building a sustainable and profitable business like time-tested strategies like the ones focused on during this experience, infused with a fresh and modern, on your own terms perspective – that's where I come in.
In this six-week intensive, you will get the clarity, confidence and support you need to finally stop dreaming and start strategizing and implementing to get your side hustle going, lay a solid foundation for your profitable business and get the guidance, accountability and support to make big things happen in your life. 
What my clients say about me
How I have helped 100's of every day people achieve career and business success. They were ready to do the work, follow my advice and show up for themselves and their goals.
Avaree has always served as my personal go-to communication expert. She is smart, creative, a strategic communication thinker, a great writer and a graphic designer who pays attention to the smallest details. I attribute much of my success advancing in my career to Avaree's advice and professional recommendations and counsel, and I highly recommend her services.
When I started working with Avaree, I needed everything from strategy to branding to a website. I now have a website that I love and I know how to confidently show up online. I used to have trouble articulating my business and this is where Avaree really came through. She turned even the dullest sentence into a profound statement that had me saying, "that's not what I said, but it is what I meant – I'm stealing that!" If you need help getting started online, Avaree is your girl.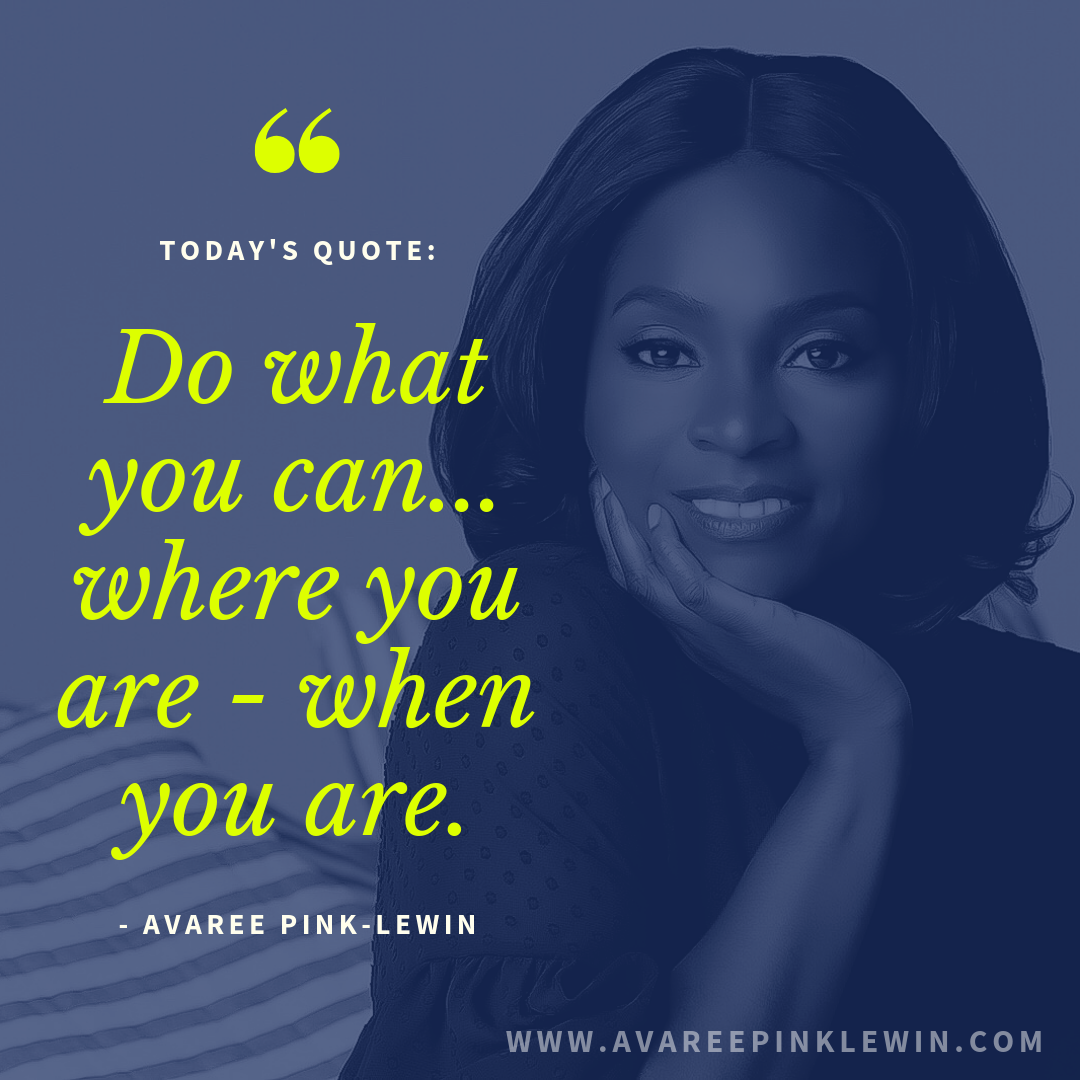 What are you waiting for? You want to be successful, right? 
Waiting around will leave you behind. Success waits for no one…so let's do this!
If you only knew the freedom that awaits on the other side of your yes…
Your gifts, talents, experience, interests and hobbies WILL MAKE ROOM FOR YOU! Let go of the fear, uncertainly and discomfort that's keeping you stuck and grab hold of the clarity and confidence that comes when we work together, step-by-step, and take purposeful action to start and grow your brand and business!